Eight Plus Billion (from album SUPPORT)
Eight Plus Billion   Welcome to a new day nothing's happened yet. Make it how you want it so you have no regret   Eight plus billion conflicts kicking and...
Dear Friends, It is with great joy and pleasure, I and my partner in music, Daryl Holden (a.k.a. Daryl Abyss), bring to you our single from our...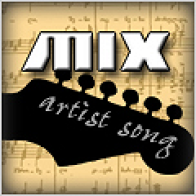 Tags